This list is constantly being updated, but for the latest scoop check out our weekly adaptation section!
J.K Rowling changed the game when her Harry Potter Series turned out to be a mega-million dollar movie franchise. Then, after Stephenie Meyer's Twilight Saga found similar success we started seeing studios fishing for their piece of the pie. Some failed miserably, at least as far as the studios were concerned (Inkheart, The Golden Compass, Eragon) and for others the jury is still out (The Narnia Franchise, Percy Jackson).  However, after the box-office-blowing success of the Hunger Games, these studios have gone into a full-fledged movie-rights-buying frenzy. Anymore, it's not uncommon for these studios to scoop up the film rights to books before they've even been published, and in some cases before they've even been written. Who knows, maybe this is becoming the new norm, which is nothing but great news to the millions of fans out there hoping to see their favorite reads brought to life on the big screen. But when we started to look up what adaptations we could start getting excited about, we were shocked that there was no one place to get the inside scoop. So we've spent days-weeks-hours-years researching this… just for you! And here's what we've come up with: 60+ young-adult (YA)/ middle-grade (MG)/ fantasy/ books we love, that all have adaptations in the works. Just a little bit of a side note; movie-making is a crazy business and to over-simplify a process that is more complicated than any celebrity romance, I'll just say this- there's no telling if half of these will actually make it to theaters.  There are a million things that happen between the point that a studio buys, or rather "options" the film rights to a book, to the point when the movie actually gets "the green light" to be made… and then there are still a million more things that have to happen after that to when we get to finally see it.  Like I said, it's complicated. We did our best to explain to you below where the various studios are in the development process and we are continually updating this list and the information about the various movies as things change (movies often change directors, writers, producers, actors, release dates, and sometimes even studios etc.). So from here, keep your fingers crossed and just enjoy the show (or rather the possibility of getting to see these stories come to life one day). And hey, if nothing else- these books are great to add to any "must-read" list! *Oh, and please don't replicate this list. If you like the info and want to use it, just link here to our blog… we really did work hard on it =)
Book:   The 5th Wave
Author: Rick Yancey
Book Trailer: Official
Book Review: The Book Smugglers
Status: In Progress/Under Development
The Skinny: The Fifth Wave, Rick Yancey's bestselling alien evasion novel has been picked up by Sony Pictures and is moving full speed ahead! The studio, with producers Graham King and Tobey Maguire, have already named Susannah Grant to pen the script, who got an Academy Award for Best Original Screenplay for the film Erin Brockovich, so it seems like the screenplay is in good hands. The film will be directed by J. Blakeson who is best known for his film The Disappearance of Alice Creed, which received a Certified Fresh rating of 82% on Rotten Tomatoes, so this film has some huge talent behind it. Most recently, casting news has been buzzing all over the web with Sony Studios announcement that Chloë Grace Moretz will take the lead. The talented young starlet, who is also starring in this year's (2014) adaptation of If I Stay, will play Cassie Sullivan. Chloë Grace Moretz has given many amazing performances as seen in Oscar-winning film Hugo, which won the Saturn Award (2011) for Best Performance by a Younger Actor, and a kick-ass performance in Kick-Ass.
Book:   A Discovery of Witches:  All Souls Trilogy
Author: Deborah Harkness
Book Trailer: Fan Made
Book Review: The Washington Post
Other: Fan-Made Orchestral Theme by Composer Isaias Garcia
Status: In Progress/Under Development
The Skinny:  Okay, so this series is not 'technically'  YA, but most of our YA friends have loved it, so we went ahead and added it to our list- The All Souls Trilogy, released in February 2011 by Deborah Harkness, may soon be the next big movie franchise. Warner Bros acquired the film rights in 2011 and plans to create a theatrical version of A Discovery of Witches with producers Denise Di Novi (Edward Scissorhands) and Allison Greenspan (The Sisterhood of the Traveling Pants). The latest news is that the screenplay is finished, penned by Pulitzer Prize and Tony Award winner, David Auburn (The Lake House). Even though it's too soon to know if anything will ever actually come of this project, it seems as if Warner Brothers is still moving ahead with it.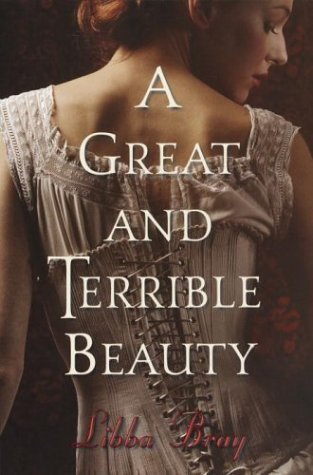 The Book:  A Great and Terrible Beauty
The Deets: Coming Soon
The Book: A Tale Dark & Grimm
The Deets: Coming Soon
The Book: The Alchemyst: The Secrets of the Immortal Nicholas Flamel
Author: Michael Scott
Book Trailer: Official Random House 
Book Review: Teen Reads
Other: "Carry My Voice" by Libby Lavella (Recorded for the book)
Status: Optioned/ Development Unknown

The Skinny: Michael Scott's bestselling 6-part children's series has been widely popular- printed in 20 languages and available in 37 countries. After 2011's finale of Harry Potter, Scott's story, about 15 year old twins who are on a quest to save the world, seem like the natural next step for all those hungry fans. And it seems like this adaptation has finally found a home. Originally the rights were snapped up by New Line and Mark Burnett in 2006, but they only held on to them for 3 years. Then in 2009, Di Bonaventura Films (Transformers; G.I. Joe; Salt) took advantage of the newly available rights only to let them go, yet again, 3 years later. At the moment, the Australian company AMPCO have picked up the rights, and originally intended to begin filming in February 2013, but that didn't end up happening. Fingers crossed that this project will one day get its moment of glory.
The Book: Aliens on Vacation: The Intergalactic Bed & Breakfast Series
Author: Clete Barrett Smith
Book Trailer: Fan Made
Book Review: Maria's Melange
Status: Optioned/ Development Unknown
The Skinny: Leave it to Disney (Hyperion) to publish such a creative concept! Since its release in May 2011, it has become a bestseller and translated into nine different languages. The story, by Clete Barrett Smith, is the first book of The Intergalactic Bed & Breakfast Series. It's about a boy named Scrub who goes to work at his grandma's bed & breakfast in Washington State, which turns out to be a bed-and-breakfast run for aliens. The movie rights have been bought by some producers associated with Disney (the movie to be titled Grandma's Intergalactic Bed & Breakfast). The latest news that we've heard is that Disney has renewed their option on the film and that two screenplay writers have joined the project; Geoff Moore and  David Posamentier.  With Disney people on board, it's bound to be entertaining.
The Book: The Amulet of Samarkand: Bartimaeus Trilogy
Author: Jonathan Stroud
Book Trailer: Ring of Solomon Trailer (Prequel to Samarkand)
Book Review: Teen Reads
Other: Artwork Created by Fans
Status: Dead
The Skinny: Written by Jonathan Stroud, Bartimaeus is an MG triliogy that would be very appealing to Harry Potter fans. Based in a dystopian-esque London, families often give their children up at birth to be raised and trained by a magician to one day be one themselves. However, these aren't your magical-born magicians of Hogwarts- these are people who get all their power by summoning, binding, and controlling various types of spirits from the Other Place. The story follows the career of Nathanial, who finds himself in a big mess when he summons an unbelievably sarcastic, 5000-year-old mid-level demon- who is way beyond his skill level. According to The New York Times, Mirage Enterprises Production Company bought the film rights and had plans to make the film as of 2009, with John Madden (Shakespeare in Love) attached to direct with screenwriter Hossein Amini. However, best we can tell both the director and the writer have dropped the project and there is no updated news or any obvious intentions out there to currently make the adaptation. So it's looking like this one has been canned for the time being.
Book:   Angelfall
The Deets: Coming Soon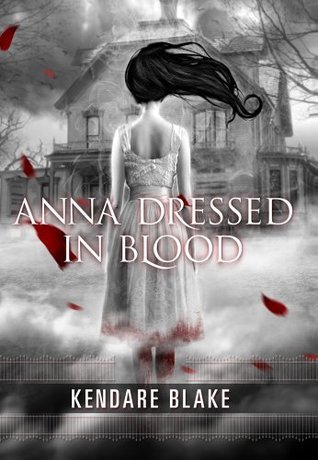 The Book: Anna Dressed in Blood
The Author: Kendare Blake
Book Trailer: Fan Made
Book Review: The Book Smugglers  
Other: Fan Art
Status: Optioned/ Early Development
The Skinny: As of early 2013, it was announced that Stephenie Meyer would both be developing and producing this super scary YA thriller! Highly reviewed, the story follows Theseus Cassio Lowood who hunts and kills the dead. That is until he meets meets Anna who is dressed in the same dress she wore when she was murdered in 1958, dripping and stained in blood. She has spared the lives of no-one who have entered her derelict house until Cas arrives and viola- we have an irresistible, impossible love story that you should not read at night! The project is still in the very early stages, but fans should stay tuned- this book is unlike most other YA adaptations out there and has an extremely loyal fanbase, which means it has some great potential to make it all the way!
The Book: Artemis Fowl: Artemis Fowl Series
Author: Eoin Colfer
Book Trailer: Fan Made
Book Review: Novel Thoughts
Other: Fan Art
News: Movie News
Status: In Progress/Under Development
The Skinny: Eoin Colfer created this fantastical story, consisting of eight novels, revolving around 12-year-old antihero, Artemis Fowl, a millionaire, genius and criminal mastermind. Colfer, describes the series as "Die Hard with fairies." It makes sense how this could be a natural next step in the franchise frenzy, an easy 8-9 movie deal, reaching tons of Harry Potter fans who are now left wanting. However, this movie has been "in the making" for a long time now, with not much happening. Originally, Miramax was going to produce the first film in 2002, but that fell through and then the Weinstein Company picked up the film rights with producers Robert De Niro and Jane Rosenthal attached to produce. In great news this July (2013) Walt Disney Studios announced that they would partner with producer Harvey Weinstein to bring Artemis Fowl to the silver screen. The movie will be based on the first and second installments of author Eoin Colfer's fiction series. Harry Potter and the Order of the Phoenix screenwriter Michael Goldenberg will pen the script. Now we're just waiting on a directing and some casting news!
The Book: Before I Fall
Author: Lauren Oliver (Check out this Interview by RT Reviews)
Book Trailer: Official Harper Teen
Book Review: Cuddlebuggery Blog
Other: Hachette Trailer
Status: Optioned/ Development Unknown
The Skinny: Think Twilight meets Groundhogs Day. This book is written by author Lauren Oliver who currently has two books being adapted for the big screen (Panic, the other). This is a standalone story about a high school student that finds herself caught living, what could be her last day on Earth, over… and over. The project was originally optioned in 2010, with first drafts of the script finished sometime in 2011. Currently 20th Century Fox owns the film rights, who were initially in talks with Gina Prince (The Secret Life of Bees), to direct the film, but it appears as if that fell through. The film is still "in development" but little progress has been in the last few years.
The Book: Blood Red Road: Dust Land Series
Author: Moira Young
Book Trailer: Official Trailer
Book Review: New York Times|The Readventurer
Other: Fan Made Trailer
Status: In Progress/Under Development
The Skinny: Moira Young's debut Dust Land Series, has been reviewed far and wide as the dystopian to fill our Hunger Games void. It was also the 2011 winner of the Costa Children's Book Award. So it should come as no surprise that the film rights to this book, which has been picked up for publication in 14 different countries, have been bought- and by Ridley Scott nonetheless. Scott will produce under his own production company, Scott Free Productions (The A-Team; Unstoppable) along with screenwriter Jack Thorne (Skins- TV Series). Currently, in terms of production, they are actively looking for a director so that they can then move forward with budgets, casting, release dates and so on. This is all really great news and means that the chances of this adaption coming to life, is one of the more promising on this list.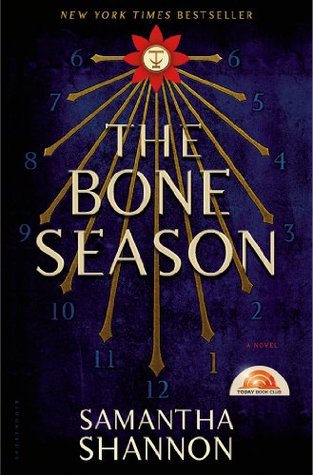 Book: The Bone Season
The Deets: Coming Soon
Book: Children of Paranoia
The Deets: Coming Soon
Book: Chronicles of Nick 
The Deets: Coming Soon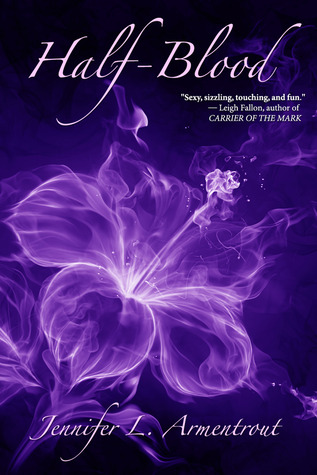 Book:  Covenant Series
The Deets: Coming Soon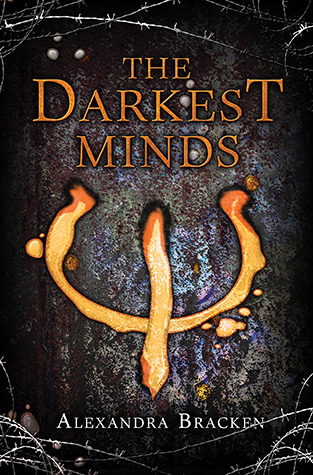 The Darkest Minds Series
The Deets: Coming Soon
The Book: Daughter of Smoke and Bone
The Author: Laini Taylor
Book Trailer: Official Book Trailer
Book Review: Dear Author Blog
Other: Entertainment Weekly Trailer
Status: In Progress/Under Development
The Skinny: National Book Award finalist (2009), author Laini Taylor hit a home run with this novel- which found its way, a mere 3 months after its release, to both Amazon's Top 10 list of Editor Picks and Publishers Weekly Best Books for 2011. This trilogy is full of excitement, magic and all-things-supernatural! It's about an art student in Prague, with electric blue hair, who hangs out with half-human, half-animal creatures and ends up finding herself at the center of an otherworldly, supernatural war. Movie-makers just couldn't wait to get their hands on this one and Universal Pictures wound up landing the worldwide rights. They have Joe Roth  and Palak Patel (Snow White and the Huntsman) producing the film and Stuart Beattie (G.I Joe: The Rise of Cobra) to pen the adaptation. In December, 2013, Michael Gracey, a former animator turned commercials director, closed a deal to direct the film. This is great news! After a studio names a director, things usually start moving pretty quick in a forward motion!
The Book: Delirium
The Author: Lauren Oliver
Book Trailer: Hachette Trailer
Book Review: Glitterature Video Review
Other: Fan Made Trailer
Status: Dead
The Skinny: Young author Lauren Oliver, already has quite the career going for her, with two bestselling novels by the age of 27 and both heading from page to screen. Delirium, her first dystopian novel, which is part of a trilogy set in a world where love is treated as a curable disease and compassion and affection are forbidden weaknesses. The main character comes down with the dreaded disease called love, causing her to reevaluate whether her government really should have the power to choose who she marries and her life path. Fox 2000 originally purchased the screen rights to this mega-popular YA novel, to adapt into a movie. Then they vetted the adaptation to become a TV series and got as far as filming the pilot, starring Emma Roberts. Unfortunately the studio didn't bite.  The hour-long drama wrapped production on its pilot episode in April, 2013 and was among several potential series up for consideration at Fox. Delirium fans were devastated and took to Twitter and have started campaigns to see their book come to life! The latest we've heard is that Lauren Oliver's team is working on getting the rights back to Delirium and go from there.
The Book: Divergent Series
The Author: Veronica Roth
Book Trailer: Insurgent| Allegiant 
Movie Trailer: TBA
Book Review: NYT Divergent | USA TODAY Insurgent |EW Allegiance
Other: Veronica Roth Reacts to Divergent Movie
Release: Divergent: 3/21/2014 | Insurgent: 3/20/2015 | Allegiant: 3/18/2016 
Status: Divergent DVD Released| Insurgent Greenlit| Allegiant Optioned- Under Development
The Skinny: Divergent hit theaters March, 2014 and after 2 weeks at the box office, numbers passed $100 million at the domestic office. Reviews of the movie were moderate with Rotten Tomatoe ratings currently at 73% for fans and 41% for critics (personally I found the film to be very well done, extremely enjoyable and in many ways just as fun as the book- I would totally recommend!). In light of the box office success, Insurgent was given the green light and filming began in Atlanta in May, 2014. It was also announced that the final book in the series, Allegiant will be made into two films. Of course this will all depend on how the numbers work out for the studio next year– so stay tuned.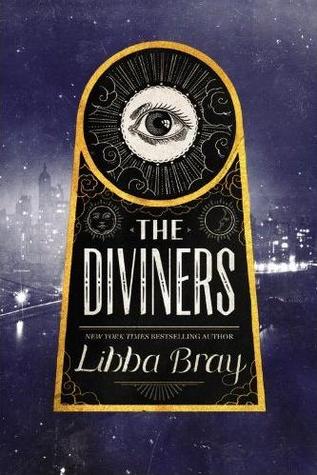 Book: The Diviners
The Deets: Coming Soon
The Book: Down a Dark Hall
The Author: Lois Duncan
Book Trailer: Fan Made Trailer
Book Review: The Book Smugglers
Other: Pinterest Board
Status: Optioned/Early Development
The Skinny: Twilight Saga author, Stephenie Meyer and Meghan Hibbett have started a production company called Fickle Fish Films that aims to bring works of literature to the big screen (previous projects include The Host- which was adapted from Meyer's novel, and  Austenland). The studio announced that its next project will be Lois Duncan's 1974 gothic novel Down a Dark Hall, which is about a young girl who gets enrolled into a boarding school where she finds that there are only three other students attending. This tale isn't about werewolves or vampires, but doesn't fall short of all other things supernatural and evil.  In July, 2014, Variety announced that Lionsgate acquired the film rights to this supernatural drama, but will still work alongside Stephenie Meyer and Twilight film franchise producers Wyck Godfrey and Marty Bowen. The movie, which will be called "Hall", will still be distributed through Fickle Fish and will be directed by Rodrigo Cortes.
The Book: Eleanor & Park
The Author: Rainbow Rowell
Book Trailer: Official | Fan Made 
Book Review: NYT Review
Status: Optioned/ Early Development
The Skinny: This off-beat indie read has stolen spots on almost every major list for the best YA books of 2013. So it should come as no surprise that a movie deal would shortly follow. According to Entertainment Weekly, DreamWorks Studios will be giving Rainbow Rowell's bestselling novel its cinematic treatment, citing that they were drawn to the teenage love story for the same reason as its legions of fans. "It's not the typical story where the ugly duckling is in love with the hot guy," says Holly Bario, DreamWorks president of production. "They're both trying to find their way. They're both outcasts."
Book:  Elusion
The Deets: Coming Soon
Book: Embrace
The Deets: Coming Soon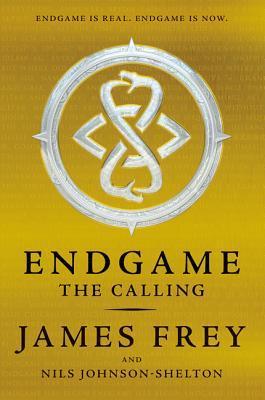 Book:   Endgame
The Deets: Coming Soon
Book: Fae 
The Deets: Coming Soon
The Book: The Finisher
The Deets: Coming Soon
Book: The Fire Sermon
The Deets: Coming Soon
The Book: The Forest of Hands and Teeth
The Author: Carrie Ryan (Author Interview by Bill Kenower)
Book Trailer: Official Random House Trailer
Book Review: Seacoast Online- Rebecca Skane
Status: Optioned/ Development Unknown
The Skinny: Seven Star Pictures optioned this YA thriller by Carrie Ryan almost as soon as it hit the shelves back in 2009. First rumors were that the film was on a fast track to be developed with Kristen Stewart to star, as her Mom is VP of the production company, and that rookie director Peter Iliff would helm the film. Obviously, that never happened. Other than that, little is known about the details of the movie. It is still on the production companies docket and labeled "under development", but if I had to put my money on it I don't believe this movie will make it to theaters. Mostly because there isn't much of a franchise promise- Even though there are three books in this series, the second and third books are break off stories which feature new characters. I guess we'll just have to wait and see.
The Book: Fallen
The Author: Lauren Kate
Book Trailer: Random House
Book Review: The Story Siren 
Other: Fallen Fansite- Lots of Goodies
Status: In Production
The Skinny: Lauren Kate is an international bestselling author whose Fallen Series is translated into more than 30 languages and made its way to the number three spot on The New York Times bestsellers list. The story takes place in Georgia and is about a girl that is torn between two men that have fought over her for centuries (who happen to be fallen angels and also brothers). So there we have it, a hot young girl, a supernatural love triangle and a huge pre-existing fan base= the next big franchise possibility. They aren't wasting any time on the Fallen production either, over at Lotus Entertainment and Mayhem Pictures. Just shortly after green-lighting the film they announced who would star as Luce Price and Daniel Grigori, two of the novel's main characters. Jeremy Irvine will star as Daniel Grigori, the young actor most known for playing the lead role in the 2011 Steven Spielberg movie War Horse.  The 22-year-old actress, Addison Timlin will portray the role of Luce Price, who is most known for her appearances in the Showtime series "Californication". The film, which is set to be released sometime in 2015, will be directed by Scott Hicks who received several Oscar nominations for writing and directing 1996's Shine. Alongside Hicks are screenplay writers Nichole Millard and Kathryn Price, who also co-wrote The Game Plan.
The Book: Fantastic Beasts and Where To Find Them
The Author: J.K. Rowling
Book Review: The Library Of Sarah
Other: Movie Details by CinFix
Status: In Progress/Under Development

The Skinny: Harry Potter fans can rejoice as news that their favorite wizarding world will be back after J.K Rowling revealed that her 2001 book, Fantastic Beasts and Where To Find Them, will form part of a new epic trilogy. Fantastic Beasts was referenced in the Harry Potter Series several times, but it was Comic Relief that made the book a reality. As a gift to the BBC charity, J.K Rowling wrote the book based on magical creatures and a separate book on Quidditch called Quidditch Through The Ages, the combined sales raised over £17 million for charity. And of course the cameo rumors are flying high! Even though Daniel Radcliffe, Emma Watson and Rupert Grint have been quoted saying they would not reprise their old roles again but that doesn't rule out the potential for them to do cameos! Either way, the Harry Potter spin-off should definitely be a box office hit and bring fans to theaters. J.K Rowling will pen the script for what Warner Bros. CEO, Kevin Tsujihara, describes as 3 "megamovies".
The Book: Firelight
The Author: Sophie Jordan- (Interview with Girls in the Stacks)
Book Trailer: Official Harper Teen
Book Review: Wondrous Reads
Other: Sophie Jordan Tells us About Firelight
Status: Optioned/ Development Unknown
The Skinny: Dragons. Well that's a refreshing addition to the paranormal romance pot. Sophie Jordan's first venture into teen writing turned out to be a bestseller and it's pretty exciting, we must admit! In this trilogy we follow twin sisters who are dragons but live most of the time in their human form among other dragons. Through a series of events they must spend a year at a normal high school, hiding from their own kind as well as from the local dragon hunters. Mandalay pictures bought the rights to this trilogy almost as soon as it debuted back in 2010. Since then little progress has been made to develop the film other than naming Nick Pustay as the screenwriter (he is also in line to helm the YA bestseller Shiver).
The Book: Floors
The Skinny: Coming Soon
The Book: Goosebumps
Movie Trailer: Preview at Comic Con
The Author:  R.L Stein
Book Trailer: Compilation 
Other: AMC News 
Status: In Progress/Under Development
The Skinny: R.L Stein, infamously known for introducing PG horror to children's books, has already had his work adapted for television, but the road to getting it to the big screen has been a bumpy ride. Adaptation plans first started floating around back in 1998 with Tim Burton attached to produce but lack of support from the president of Fox Family Films at the time killed the project before it began. Flash forward 10 years to 2008, interest in the film started buzzing again and Columbia Pictures scooped up the rights to more than 50 of the author's works. The studio teamed up with producers Neil H. Moritz (Fast and Furious) and Deborah Forte (who developed the TV series) and began working with Scholastic Entertainment but the last several years have proven to be complicated with several screenwriters attempting to translate Stein's work to film and failing. Finally in 2012, the project took a positive turn when the screenplay fell into the hands of scribe Darren Lemke (Shrek Forever After; Jack the Giant Killer). Then in 2013, it was reported that Jack Black was attached to play a "Stein-Like" character in the film under the direction of Rob Letterman, reuniting the duo once again, after projects their previous join projects Shark Tale and Gullivers Travels.  Since then it's been smooth sailing- Dylan Minnette and Odeya Rush will star alongside Black, and the story synopsis is about all of the monsters, which were were previously confined to R.L Stein's books, are brought to life. We can expect this movie to be comedy-filled "horror" and lots of fun for the end of Summer 2015 (Release date: August 7, 2015)!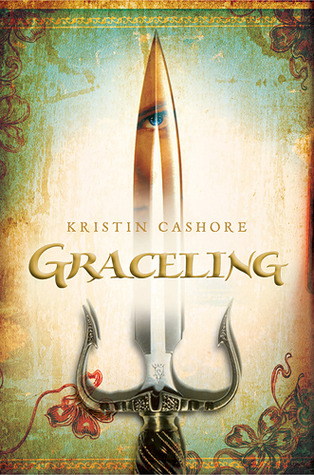 Book: Graceling 
The Deets: Coming Soon
The Book: The Graveyard Book
The Author: Neil Gaiman
Book Trailer: Official
Review: New York Times
Status: In Progress/Under Development
The Skinny: This adaptation has been in a constant whirlwind for several years. Neil Gaiman won nine awards in 2009 for this book, including the coveted Hugo Award for Best Novel (his 4th) as well as the Newberry Medal. That same year the film rights were picked up by Miramax, with Academy Award winning director Neil Jordan (Interview with a Vampire) attached. Unfortunately, the studios financial stupor found them handing over the rights to Chris Columbus' 1492 Pictures and CJ Entertainment a year later (May, 2010), who would still use Jordan to direct/write. However, after two years passed fans were more and more doubtful that there would ever be a film. Recently, bringing new life in the project, it was announced that after a huge bidding war Disney will now be doing the movie (April 2012). The original plans seemed to be an animated film under director, Henry Selick (Coraline), but a few months later Disney put a halt on production siting creative issues. The latest news is that Disney has opted to do a live-action re-telling of this story under mega-star director Ron Howard. However, due to Howards busy schedule, no progress has been made yet on the film. That doesn't mean there is no hope, but we're all still anxiously waiting.
The Book: Heist Society
The Author: Ally Carter
Book Trailer: Official
Review: New York Public Library
The Skinny: Currently only three books in The Heist Society series are published, which author Ally Carter says the series arc is unknown (so possibly many). So on that note, this could mean big franchise possibilities. However, we haven't heard much about the big-screen adaptation of Ally Carter's "Heist Society" since news broke way back in July 2011 that Drew Barrymore would be producing the project through her Flower Films banner. Now, nearly two years later, we have an update… and a change of hands. In late June, the movie rights for the novel were acquired by Lionsgate on behalf of Brownstone Productions, a joint venture with "Hunger Games" star Elizabeth Banks and her husband Max Handelman  (otherwise known as the duo who brought you "Pitch Perfect"). The adaptation will be based on Ally Carter's bestseller about a woman who has been part of a larcenous family and tries to go straight. That ends when her father is suspected of stealing a mobster's art collection and she and a friend have two weeks to steal back the artwork and get it back to the mobster. At this point Elizabeth Banks is only on board to produce, but it's great news that this adaptation is getting some momentum.
The Book: The Here and Now 
The Skinny: Hot on the heels of the release of her latest YA novel, Ann Brashares shared via Twitter that the movie rights to The Here and Now have been scooped up by Alcon Entertainment, Alloy Entertainment, and Kira Davis' 8:38 Productions, according to Bustle. For this project she'll be rejoining the same producers behind the movie adaptations of her hit series, The Sisterhood of the Traveling Pants. However, The Here and Now is nothing like Brashares sweet, coming of age tale that we saw before- this fast-paced action and sci-fi plot seems ripe for the big screen. And it's no surprise that with the success of female-driven, YA action movies, such as Catching Fire and Divergent, producers are jumping on Brashares's novel.
The Book: The Immortal Rules: Blood of Eden Series
The Skinny: Bestselling author Julie Kagawa, of the award winning Iron Fey Series, is joining the gamut of authors who are optioning film rights to their books before they've even been published. A week before publication of Kagawa's newest vampire series Blood of Eden, Palomar Pictures announced that it had optioned the rights to make it into a movie. The story takes place in a future world where a deadly virus has decimated humanity and- the now- flourishing vampires are in charge. With vampires as the elite, the remaining humans exist solely as a food source and as slaves. Palomar principal Joni Sighvatsson said she was passionate about the film potential of The Immortal Rules and was eager to secure film rights for this book as well as the rest of the Blood of Eden series.
The Book: Incarceron
The Skinny: This adaptation caused some crazy buzz last year when Taylor Lautner announced he would play the lead character from Catherine Fisher's 2007 children's bestselling novel. 20th Century Fox has the film rights to this 2-book series, but development seems to be resting comfortably at a standstill. Yes, Lautner says he's still on board to play the young boy who has lived his whole life in a prison-which is actually a society of its own. However, he has continued to put other projects first for some time now, so who knows what's going on. We also know that Blake Lively, Jennifer Lawrence and Emma Watson were all offered the part that would be Lautner's lead lady- but turned it down. Despite the delay, it does appear as though a film is still in the works. John Palermo (all X-Men films) is still producing and has singed on Bill Collage and Adam Cooper, who co-wrote Tower Heist, to pen the script. Initially the movie was expected to come out sometime in 2013, but it's doubtful if that will actually happen.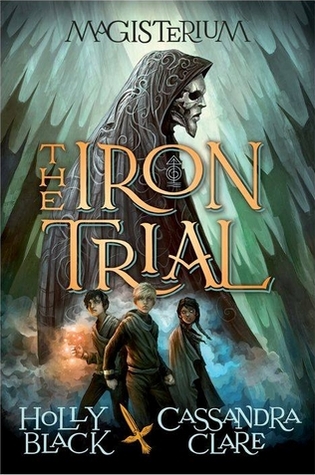 The Book: The Iron Trial (Magisterium Series)
The Skinny: Scholastic signed a 5-book deal with bestselling authors Cassandra Clare and Holly Black, who are teaming up for the first time to write an MG fantasy series. Perhaps it's just coincidence but the same studio working on adapting Clare's hit Mortal Instruments, Constantin Films, has already secured the film rights for The Iron Trial. The first book, set to release in 2014, follows the story of "twelve-year-old Callum Hunt, who has grown up knowing three rules by heart. Never trust a magician. Never pass a test a magician gives you. And never let a magician take you to the Magisterium. Callum is about to break all the rules. And when he does, his life will change in ways he can't possibly imagine." Clare and Black will adapt the screenplay.
The Book: The Knife of Never Letting Go: Chaos Walking Trilogy
The Skinny: Patrick Ness' hit trilogy has been picked up by the studio that brought us Hunger Games. What makes this dystopian thriller unique is that it has a sci-fi flare and a male lead. In summary The Knife of Never Letting Go takes place on an earth-like planet where an infection called "Noise" makes all thought audible, eliminating privacy. An autocrat threatens to take over the human settlements and wage war with indigenous aliens, and only one young boy can stop planet wide destruction. The adaptation of this Carnegie Medal winning story will be produced by Doug Davison (How to Train Your Dragon) through his company Quadrant Studios. Very recently the studio announced that Charlie Kaufman, the famous scribe of such original and abstract films as Eternal Sunshine of the Spotless Mind, Being John Malkovich, and Adaptation has signed on to pen the script. If things keep moving at this pace, we may actually see this in theaters before the Hunger Games films are complete.
The Skinny: 27-year-old author Marie Lu has already sold the film rights to her debut novel, first in the trilogy- another to join the dystopian shelf. Only published recently (November 2011), the film rights were almost instantaneously purchased by CBS Films and already has producer Wyck Godfrey, from Twilight, on board. Movie Insider describes the story as being set in a dark future when North America has split into two warring nations. The story follows Day, a young Robin Hood, and June, the teen prodigy hired to hunt him down; together they uncover an impossible truth about their totalitarian leaders. Although this movie still has a long way to go (development hasn't even begun), having a director attached, Jonathan Levine (50/50), and a completed first draft screenplay, by newbies Andrew Barrer and Gabe Ferrari, means that the studio is stepping in the forward direction.
The Book: Let it Snow
The Deets: Coming Soon!!!
The Book: Leven Thumps
The Skinny: The adventurous best-selling children's series, by author Obert Skye, is sure to swoon the hearts of Harry Potter movie fans. A classic tale of good vs. evil mixed with magic and mayhem has some real franchise potential with 5 books making up the initial series and a follow up series planned which takes place in the same magical world. Celtic Rose Entertainment purchased the film rights in 2006 but unfortunately has made no steps to develop the film since. On one hand, the future of this film looks grim, seeing as it's not listed at all on Imdb.com and nothing has happened since the purchase of the film rights. On the other hand, Celtic Rose still currently has Leven Thumps listed on their website, so we don't really know what's going to happen with this adaptation. Maybe it'll be in the cinemas next year or maybe it'll never get there at all.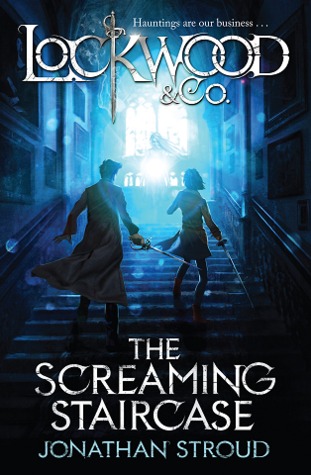 Book: Lockwood and Co.
The Deets: Coming Soon
The Book: Looking for Alaska
The Deets: Coming Soon
The Skinny: Frank Beddor's bestselling trilogy is one of many famous childhood stories with silver screen deals. This one is a twist on Lewis Carroll's classic tales, Alice's Adventures in Wonderland and Through the Looking-Glass. Atlas Entertainment bought the film rights several years ago, but wanted to wait until after Tim Burton's 2010 Alice in Wonderland remake was released, to see if there would still be a market for Beddor's work. It seems as if things are finally moving forward now, with producer Charles Roven (The Dark Night) joining, a finished screenplay by the book author himself (he has actually produced several films including Something About Mary) and an open casting call by the studio. If things continue moving in this direction, we may actually see this in theaters in the next few years.
The Book: The Lost Books of Merlin
The Skinny:  T. A. Barron's epic five book series was first released in 1996 and is based on the infamous wizard. However in this original story we follow Merlin's journey from being a boy washed on the shores of Wales with no memory and no home who grows into a young man learning to use his powers to become the defender of the natural world and mentor to King Arthur. Warner Brothers holds the film rights, with Donald De Line (The Green Lantern) on board to produce and rookie scribe Ed Whitworth, who has finished the first draft of the screenplay. Barron recently posted on his site that "the good news is — The Lost Years of Merlin film is making great progress. I'm genuinely excited about what lies ahead… The bad news is — this has taken much longer than I ever thought. Seriously, I know glaciers that move faster than Hollywood". So on a positive note, this adaptation is still getting some attention… however it seems like it's still years away from being finished.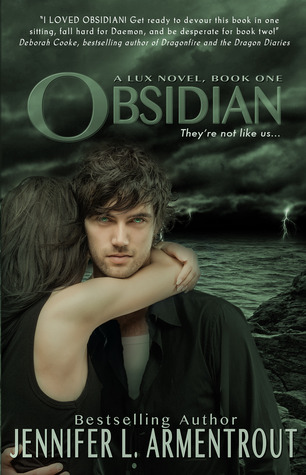 Book: Lux Series
The Deets: Coming Soon
The Book: Narnia-  The Silver Chair
The Skinny: Speculation about the Narnia franchise has been all over the place for some time now- some people thought it was finished (the film rights have bounced from studio to studio) and those who had not lost faith were certain that the next film was going to be The Magician's Nephew (because they had basically said as much). Have no fear- official word is in and they are moving ahead with the fourth film in the franchise, which will be The Silver Chair! Screenplay writer David Magee, who has an Academy Award nomination for his work on Life of Pie, will pen the script.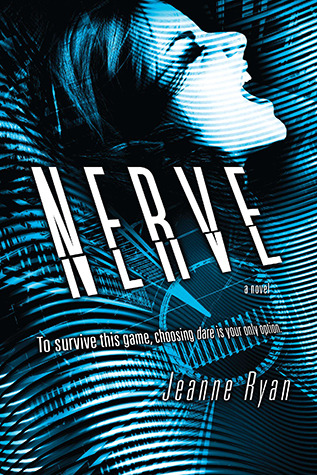 The Book: Nerve:
The Deets: Coming Soon!!!!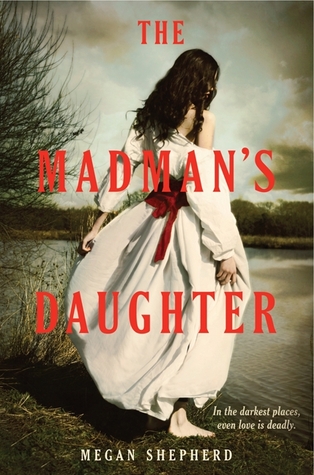 Book: Madman's Daughter 
The Deets: Coming Soon
The Book: Marked: House of Night Series
The Skinny:  The first book, in this projected 12 book series, was published in 2009. Since then the mother-daughter writing duo, P.C. and Kristin Cast, have released eight more books in a two year period of time and it finally landed a movie deal. Davis-Films acquired the film rights in November 2011, to this vampire pop-culture story. Producer Samuel Hadida, who brought us the Resident Evil films, has shown a lot of excitement about developing the project saying the studio believes this series has the potential to become a huge franchise.
The Skinny: The film rights for Ally Condie's first book created a bidding war almost a year before it was released. Disney and Offspring Entertainment eventually outbid Paramount, in hopes that it will become the next Twilight-esque film franchise. Unlike Twilight, this series doesn't fall onto the paranormal romance shelf but rather joins the plethora of dystopian novels currently being released. Set in a society where the government chooses everything in a person's life, from who they marry, where they'll work and even when they'll die- this story becomes a question of free will. Disney optioned the rights back in September 2010, however not much has happened in terms of film development since. We know that writers Michele and Kieran Mulroney, known for their co-work in Sherlock Holmes: A Game of Shadows will pen the script. We also know that producers Adam Shankman and Jennifer Gibgot, who have also worked together before on such projects as The Last Song and the Step Up movies, are signed on to produce these films. *Recent news says that G.I. Joe: Retaliation director Jon Chu is in negotiations to helm the big-screen adaptation.
The Book: Maximum Ride
The Skinny: This adaptation based on James Patterson's bestselling 8-book series has really gone through a mess. The story, concerning a flock of children on the run, who are mostly human but slightly mutated (they have wings and can fly) was originally purchased by Columbia Pictures. However, after going through a year of production they ended up passing over the reins to Universal in 2010. Hitting yet another bump in the road, Twilight director Katherine Hardwick, who for years has been attached to direct this film (and just shortly after demanding a script re-write) recently dropped the project. It appears as if screenwriters Mark Fergus and Hawk Ostby (Iron Man; Cowboys and Aliens) will write a new take, so who knows, maybe getting a new director is a good thing, and this project will finally begin to move forward.
The Book: Miss Peregrine's Home for Peculiar Children
The Skinny: This "peculiar" little novel, by debut author Ransom Riggs, has stirred up alot of excitement in the film industry, creating a fierce battle over the rights even before the book was released. Fox ended up winning the war, taking home the rights last May, and things seem to still be moving forward. Dylan Clark and Peter Chernin (Rise of the Planet of the Apes) along with Jeno Topping (Charlie's Angels film series) are set to produce the film. Even more exciting is that Tim Burton will direct this story that follows a 16-year-old boy who finds himself on island full of orphans who have special powers and are in danger of being destroyed. The script is being penned by X-Men: First Class screenwriter Jane Goldman. The film will hit theaters July 31st 2015!
The Book: The Night Circus
The Skinny: Even though Erin Morgenstern's debut novel The Night Circus was written for adults, its combination of magic and forbidden love has had a cross-generation appeal. The story is about two magicians forced to compete against each other in an elaborate duel but instead fall in love. The film rights were scooped up by the production company behind the Twilight Saga franchise- Summit Entertainment, in January 2011. Since then David Heyman (Harry Potter Movies) has signed on to produce alongside Jeffery Clifford (No Strings Attached; Up in the Air) with Moira Buffini (2011, Jane Eyre) as the scribe.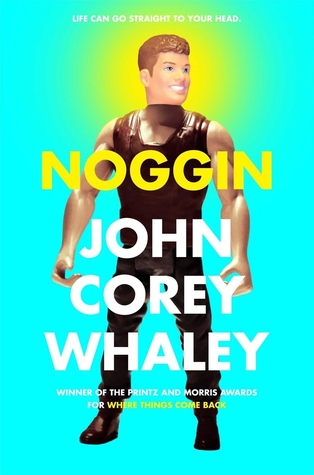 The Book: Noggin
The Deets: Coming Soon!
The Book: Olivia Kidney
The Skinny: According to Broadway World Moonbot Studios has announced that it will acquire film rights to Olivia Kidney, the award-winning young adult trilogy written by Ellen Potter. Moonbot plans to develop Olivia's Alice in Wonderland-like adventures as a live action film with significant animation sequences. "At Moonbot, we're grabbing for magic and Olivia Kidney has captivated us," said William Joyce, Moonbot co-founder and author of the New York Times bestselling book, The Fantastic Flying Books of Mr. Morris Lessmore. "Ellen Potter has crafted a unique and enchanting fantasy that we can't wait to bring to life as a film".
Book: On the Jellicoe Road 
The Deets: Coming Soon
The Book: Origin
The Skinny: In Jessica Khoury's debut novel we find a story about a young girl named Pia, who has been genetically engineered to be immortal.    Living in a lab in the middle of the Amazon jungle, an action packed adventure ensues as she escapes the confines of her laboratory in search of the secrets to her existence. Scott Pictures has optioned the film rights to this stand alone novel.
The Book: The Outliers

The Skinny: Yet another YA series joins the list of "yet-to-be-published" (written?) books getting film treatment! Lionsgate is sticking to what they do best and are preparing to push The Outliers, Kimberly McCreight's upcoming 2015 series starter, as the next big thing. According to The Wrap Reese Witherspoon is developing the project, which is about a girl named Wylie who has always had great instincts but dismissed them as nothing more until her best friend went missing. She finds Cassie in a remote spot in the woods with a group called the Outliers, who claim to be able to harness "intuition" and turn it into a powerful psychological weapon called EQ Transference. Bewitched by the utopia they seem to have created, and thrilled to be surrounded by people like her, Wylie joins the Outliers. But within days, she finds herself running for her life. Wylie doesn't know it, but she has the potential to become the most powerful Reader of all. There are many who would go to great lengths to destroy her, and she can't trust anyone – least of all, the Outliers.
The Book: The Paladin Prophecy
The Skinny: The Paladin Prophecy is a new young-adult trilogy by author ­Mark Frost, which will be released by Random House September (2012). There are still a couple of months before the book's release, but that hasn't kept Frost from landing a seven figure movie deal- Reliance Entertainment and Kintop Pictures now hold the film rights. Frost is well known for co-creating the TV series Twin Peaks with David Lynch and adapting/producing the Disney film, The Greatest Game Ever Played, based on his book. This gives him plenty of practice to do it again- as Frost will not only pen the script but also work as executive producer on the first film in his upcoming trilogy. The film, which is about a boy named Will West who possesses unusual abilities that, if revealed, will bring about life altering consequences- is slated to be released sometime in 2014.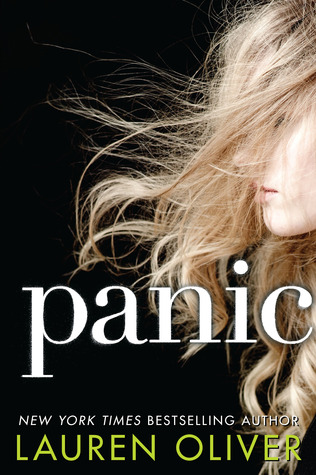 Book: Panic
The Deets: Coming Soon
The Book: Paper Towns
The Skinny: According to Deadline, after completing its adaptation of the John Green novel The Fault In Our Stars, Fox 2000 has made a deal for the 2008 Green novel Paper Towns, and it is working on bringing back together not only the producers and the screenwriters for another go but also one of the stars. Paper Towns will be built around actor-singer Nat Wolff, who co-stars in The Fault In Our Stars and stars in the upcoming Palo Alto. Scott Neustadter and Michael H. Weber are going to adapt, and Temple Hill's Wyck Godfrey and Marty Bowen are producing. The scribes will be exec producers along with Green. Fox will release the Josh Boone-directed The Fault In Our Stars on June 6, with Shailene Woodley and Ansel Elgort starring with Wolff.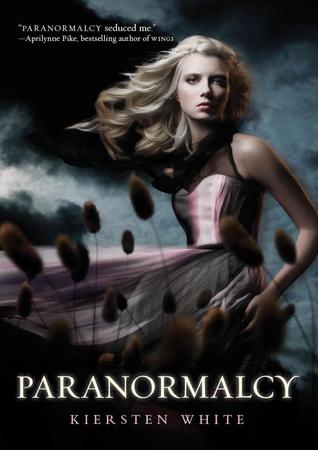 Book: Paranormalcy
The Deets: Coming Soon
The Book: Peter and the Starcatchers
The Skinny: Disney is working on adapting a novel from its' own publishing house, Peter and the Starcatchers, written by Dave Barry and Ridley Pearson. In even more exciting news, Gary Ross, the director behind The Hunger Games is on board to direct. Jesse Wigutow is working on another draft of the screenplay, which is a sequel of sorts to the original Peter Pan story. The story has already been adapted into a Broadway play and seems to be moving steadily forward in the movie making process.
The Book: Pride and Prejudice and Zombies       
The Skinny: Author Seth Grahame-Smith finally found his niche in 2009 when he wrote this book and then followed it up with Abraham Lincoln Vampire Hunter (which hit the big screen, summer 2012 ). Unfortunately Lionsgate, who almost instantly bought the film rights, has had a nightmare getting this project moving. Having already lost the first two directors, David O. Russell (The Fighter) and Mike White (Year of the Dog) it came as a big blow when the film's third director Craig Gillespie (Fright Night) pulled out as well. This was supposedly due to casting complications, which has been disaster of its own. First, Natalie Portman, who was set to produce and star in the film pulled out. Then to top that, Mia Wasikowska (Alice in Wonderland), Scarlett Johansson, Emma Stone (The Help), Blake Lively (The Green Lantern), and Rooney Mara (Girl with the Dragon Tatoo) all turned down offers to play Elizabeth Bennett, the lead lady. Despite all odds (and the blockbuster blunder that ALRH was), this project is lurching forward! According to Deadline, filming on the movie is set to begin this fall (2014) and director Burr Steers in board to helm the film. The screenplay is by American Hustle director and writer David O. Russell, while Lily James of Downton Abbey is to play Elizabeth Bennet and Sam Riley, of the 2012 On the Road, is set to play Mr. Darcy.
The Book: Pure
The Skinny: Seasoned author, Julianna Baggott grabbed some serious media attention when her first venture into YA writing landed a major movie contract, just days before she actually signed a half-million dollar publishing deal. Once again falling onto the dystopian shelf, Fox 2000 battled hard to nab the film rights to all three books (which probably didn't hurt in getting her the big bucks from a publisher). One of the producers of the Twilight Saga, Karen Rosenfelt has signed on to produce this film, which is about two classes of people who became distinguished after a series of terrible explosions left half of them protected and the other half exposed. Intentions to make the film began as of November 2010, but other than naming a producer, little more is known.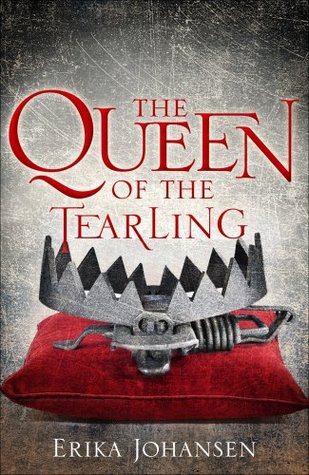 The Book: The Queen of the Tearling 
The Story: Coming Soon
The Book: The Raven Boys
The Skinny: Maggie Stiefvater is in the middle of a movie frenzy, with three adaptations in the works. Raven Boys is the most recent of her three novels to get movie deals, and is part of the four book "Raven Cycle" series. The story follows a 16 year old girl who is cursed- when she kisses her true love he will die. Doing her best to avoid the opposite sex, she still finds herself in the middle of  a love-triangle (involving two brothers), a murder and Welsh mythology. New Lines Cinema snagged the rights to this September, 2012 release, with Akiva Goldsman (A Beautiful Mind) on board to produce. They are still searching for a screenwriter.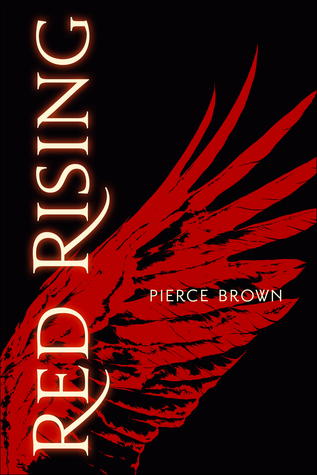 The Book: Red Rising
The Deets: Coming Soon!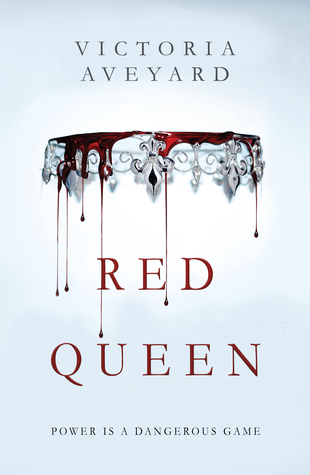 Book: The Red Queen  
The Deets: Coming Soon
The Book: Revenge of the Witch: The Last Apprentice Series
The Skinny: Back in 2009 Warner Bros picked up the rights to this international bestselling MG book, by British author Joseph Delaney, which will carry the movie title The Seventh Son. So far there are eight books in the series which follows the young boy Tom, who is a seventh son of a seventh son and thus has special supernatural abilities that require training from the local "spook". He finds himself in an exciting adventure when he accidentally offends a witch who is eager to take revenge. The adaptation already looks promising with stars like Jeff Bridges set to be the Spook and Julianne Moore as the witch. Oddly enough they have cast 30-year-old Ben Barnes (a.k.a Caspian from the Narnia movies) to play the main character Tom (who is 13 in the first novel). Sadly, we've got some even worse news- production of this movie has been complete for some time but some major drama has been going on! Universal has pushed the release date back to Feb. 6, 2015 despite the fact that it was already featured on a panel at last year's Comic-Con (2013) and will now be released over seven months after the next Comic-Con (2014)!  It has even had posters and a complete trailer already in theaters.  Warner Bros. had originally scheduled it for release of October 2013, then pushed to Jan. 2014 and now it's supposedly coming out February 6, 2015 (and that's according to Google- when I asked it that question… so who knows). Bad sign? Yes! Why is this happening? I have no clue!! BUT you should read the series!!! It's so fun =)
The Book: Septimus Heap: Magyk
The Skinny: Warner Bros., who took out an option on Angie Sage's international bestselling children's series several years ago, finally bought the rights to adapt all seven books. Hoping to reach Harry Potter fans, the studio never intended to begin working on the project until after the release of The Deathly Hallows: Part 2. The story, about two babies switched at birth, a girl destined to be a princess and a boy who's the seventh son of a seventh son, is to be directed by David Frankel (The Devil Wears Prada; Marley and Me). Unlike many sites out there have said, the film will not be animated, although no casting announcements have been made yet. Finally, Sage will work as executive producer alongside Twilight Saga producer Karen Rosenfelt (also in line for the upcoming Percy Jackson film and YA hit Pure). Imdb has an estimated release date of 2017, but there's really no telling at this time.
The Book: Shadow and Bone

The Skinny: Yale graduate, Leigh Bardugo's smash debut novel has been picked up to be adapted by DreamWorks. But what's seemed to have fans buzzing like crazy is that Harry Potter producer, David Heyman, is on board to produce.  It's still really early in the movie process to know when/if this movie will ever happen, but this story, about about an orphan girl whose ability to harness a rare magic makes her one of her nation's most coveted warriors, is bound fill the hearts of Potter fans alike.
Book: Shadow Falls Series 
The Deets: Coming Soon
The Book: Shatter Me
The Skinny: Almost simultaneously as Tahereh Mafi's debut dystopian novel hit the shelves in November 2011, did Twentieth Century Fox acquire the screen rights. The book, with foreign rights sold in 19 countries, follows a 17-year-old girl who is imprisoned for possessing a fatal touch. As the world crumbles around her she finds herself with the dilemma of choosing between surrendering her power or using it to save the world. This movie deal is still very young, meaning there's no telling what will come of it. However, what we do know is that producers behind the film Rise of the Planet of the Apes Peter Chernin and Dylan Clark are on board to produce the project.
The Book: Soulkeepers
The Deets: 
 The Book: Shiver: Wolves of Mercy Falls Trilogy
The Skinny:  Maggie Stiefvater reached hungry Twilight fans with her Wolves of Mercy Falls trilogy. Shortly after the first book came out in 2009, the option for the film was picked up by Seaside Entertainment, in association with Warner Bros. (although we're finding little evidence that Warner Bros. is still part of this project). Bob Shaye and Michael Lynee, who have worked together on several films, most notably The Lord of the Rings and The Golden Compass, have been on board as producers since the initial stages. Since then, producers Leah Holzer and Mark Kaufman (Valentine's Day) have jumped on board. Finally, screenwriter Nick Pustay (Ramona & Beezus) has finished penning the script. Realistically, we know that little movement has been made over the past few years involving this film, so the future is totally up in the air.
The Book: Significance
The Skinny: According to Red Carpet Endings, author Shelly Crane took to her blog recently to update fans on the status of Significance, a pending TV show based off her books. Actors currently cast are Jeremy Sumpter as Caleb and Michael Welch (Marcus in Twilight). The book was originally optioned as a movie and then, after some thought, the production company decided TV made more sense. However, they are still in the very early stages with this project, so we'll just have to wait and see. If you haven't read the book yet (it's a magical/ superpowers/ teen-romance tale), you should check it out because right now it's free on Kindle!
The Book: The Scorpio Races
The Skinny: Maggie Stiefvater must feel like a million bucks having two books in the movie making. We discussed Shiver above, but along with that adaptation her most recent release, The Scorpio Races, was picked up by Warner Bros. almost as recently as the book came out. David Katzenberg and Seth Grahame-Smith (who has two YA novels heading to the big screen himself) will produce under KatzSmith Productions. The story, another dystopian tale, has found major success about a society that has an annual race where competitors ride upon water horses (or rather flesh eating beasts from Celtic mythology). It's a dangerous race, where many perish along the way but the catch is that women are forbidden to participate, yet our lead just happens to be female. Little is known about the film, but it's really too soon to expect more.
The Book: Tempest
The Skinny: Unlike any other novels on this list, Tempest is a "time-travelling" YA thriller. Yet, like many novels on this list it had a silver screen deal almost simultaneously with its publication release. Julie Cross' debut novel is part of a trilogy which was released early this year (2012) and has already been optioned by Summit (Twilight Saga) to become a movie. This story follows a young man who can travel through time and gets stuck two years in the past after trying to make the biggest time-jump of his life, in an effort to save his girlfriend who was mortally shot in front of him.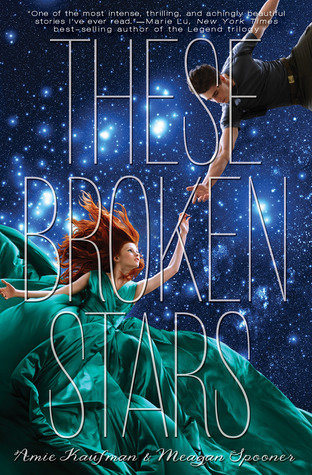 The Book: These Broken Stars
The Deets: Coming Soon!
The Book: Tiger's Curse
The Skinny: Author Colleen Houck is somewhat of a sensation in her climb to fame. She first self-published Tiger's Curse in 2009 for the Kindle and then, defying any expectations for a shelf-publisher, her story shot to the number one spot for bestselling fiction. With such success she ended up getting a traditional publishing deal (in 2011) where the book has since then found itself near the top of the New York Times bestselling Children's List, translated into 15 languages, and landed a movie deal. Paramount Pictures acquired the film rights in December 2011, and Mary Parent (Role Models) will produce through her Disruption Entertainment banner. Also, the writer behind the hit TV series Vampire Diaries, Julie Plec is on board to scribe the screenplay. The story is about a 17-year-old girl who ends up caring for a white tiger through her temp job at a circus. She ends up on an epic adventure when she learns the tiger is a cursed Indian prince who turns into a man for only 24 minutes per day. The film is years away.
The Book: The Traveler: Fourth Realm Trilogy
The Skinny: John Twelve Hawks, author of the dystopian trilogy Fourth Realm, which has been translated into 25 languages and sold more than 1.5 million books, is now heading to the big screen. Warner Bros. optioned the film and plans to start working on The Traveler straight away. "I'm so pleased that the trilogy is at Warner Bros, a studio whose history of otherworldlystorytelling is so indelible and whose vision for the Fourth Realm Trilogy is so inspiring" the author said in a statement. This project was only announced this March (2012), so very few details are currently available.  
The Book: Trylle Trilogy: Switched
The Skinny: Amanda Hocking, the 26-year-old self-publishing marvel, has not only made the bestsellers list with this series, she's now heading towards a movie deal. Media Rights Capital, a prominent film financier and production company, involved in movies like The Adjustment Bureau and Bruno, has snapped up the rights to the Trylle Trilogy. Terri Tatchell, a co-writer of the hit science-fiction film District 9, is a huge fan of Hawking's and is already working on the screenplay. In fact it was Tatchell who brought the books to MRC's attention, who plan to turn the three books into two movies. The story centers on a young girl who starts to discover that she isn't exactly human- with the help of a young man she finds her way into the mysterious world of Trylle. The next step in the movie process is for them to find a distribution company, which shouldn't be hard giving MRC's close working relationships with studios like Universal and Warner Bros.
The Book: Uglies
The Skinny: Scott Westerfeld's futuristic series takes place in a time where kids are called "Uglies" until they reach 16 and get surgically transformed into the attractive "Pretties" and move to the glamorous part of town. A precocious teen is threatened with being denied the procedure unless she spies on a pal who skipped the operation and joined a rebellious group. First intensions to adapt this multi-million dollar trilogy began in 2006, but little happened over the following years and 20th Century Fox, who first owned the rights, released them. However, in the summer of 2011 Westerfeld announced that producer John Davis and the founders of Lola Visual Effects will team up to finance, develop and produce an adaptation of all three books. So far the team includes producers John Davis (I, Robot), Jordan Davis, Colin and Greg Strause, via their Hydraulx Entertainment banner; with Jacob Forman to pen the script. What's seemed to get the most excitement from Westerfeld's fans is the fact that Lola is involved; the same company responsible for the Benjamin Button and Captain America facial special effects that would be necessary for this film to work. This project, however, is still a couple of years away from happening.
The Book:  Under The Never Sky
The Skinny: Veronica Rossi's debut novel, another to join the dystopian shelf, has been a smash- already selling in 20 markets (and landing six, six-figure advances in those foreign sales). Being billed as the post-apocalyptic Romeo & Juliet, Under the Never Sky is the first in a planned trilogy and is heading to the big screen. Beating out both Summit Entertainment (which produced the Twilight Saga) and Fox, Warner Brothers will be working to bring this story to life. They've still yet to name a producer, or make any movement on the project.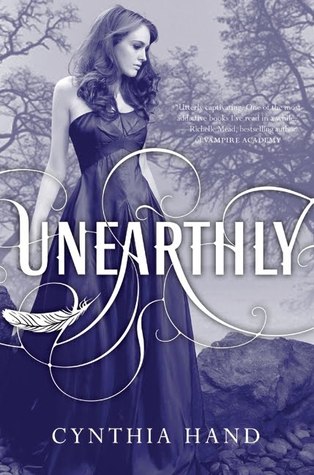 Book: Unearthly
The Deets: Coming Soon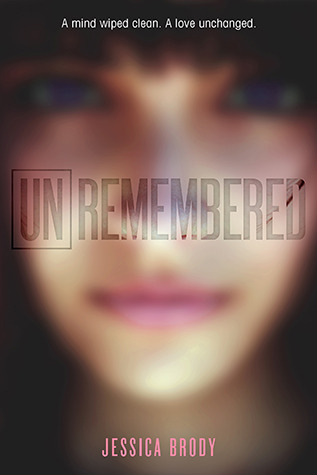 The Book: UnRemembered
The Deets: Coming Soon!
The Book:  Vampire Academy
The Movie Title: "Blood Sisters"
The Skinny: Richelle Mead's bestselling 6-book series has huge potential for being the Twilight follow up franchise. Although a much different story, the vampires in this story are evil and the main character is at an academy being trained to fight them as well as protect a special race, the Moroi (one who happens to be her best friend. Angry Films, along with producer Don Murphy (Natural Born Killers, Transformers) have optioned the film rights. There had been no forward movement in the production of this film for the last two years, and as we had guessed,  there wouldn't be any until after the final installment of the Twilight Saga. As it would seem, they are moving full steam ahead, with a full set of cast members including- Danila Kozlovsky as Dimitri, Zoey Deutch (Beautiful Creatures) as Rose and Lucy Fry as Lissa.  Brothers Mark and Daniel Waters are both working on the project. Mark will direct while Daniel has written the script. The movie will hit theaters the February (2014). Check out the trailer here! And if you're interested in learning more about the movie, including a full list of stars, check out Hypable's Vampire Academy page.

The Skinny: Paramount and MTV Films are working together towards adapting this paranormal thriller by Lisa McMann. A 2008 bestseller, Wake is the first of three books and is about a girl who happens to have the undesirable ability to get sucked into other people's dreams-but one day someone's terrible nightmare takes her from witness to participant. This adaptation caused a media frenzy last year (Jan., 2011) when Miley Cyrus jumped on board to play to lead lady. Since the intentions of this project were made, the release date has been pushed back two or three times (likely to do with Cyrus' and her schedule), but here's to hoping something gets started soon.
The Book: Wicked Lovely
The Skinny: Melissa Marr's mega-popular 5-book fantasy series introduces us to a young lady who has lived her whole life seeing fairies but comes into danger when the fairy king decides he wants to take her as his bride. Two years after Marr's 2007 debut, Universal picked up the movie rights to be produced by Vince Vaughn's Wild West Picture Show Productions and things seemed to be moving along. They even got as far as signing on Mary Harron (American Psycho) to direct and then two months later dropped the film. Luckily for Marr and her fans, the producers and Harron haven't given up on the project. The book landing on The New York Time's Bestsellers List has interest in the film growing, so it isn't dead yet, just keep your fingers crossed for a studio to pick it up.
The Book: Wildwood
The Skinny: The Decembrists lead singer Colin Meloy's first venture into writing has landed a movie deal. The animation studio behind Coraline, Laika, has optioned this MG fantasy about a girl named Prue McKneel, who is forced to leave Portland, Oregon and enter the bordering "Impassable Wilderness" after her brother is kidnapped. Wildwood is set to be a trilogy in world filled with magic and danger. Although no progress has been made yet in the development of the film, it is likely that it will be in 3D, like Coraline and Paranorman.
The Book: Wings
The Skinny: Disney picked up the rights to Aprilynne Pike's NYT bestseller, and along with Wicked Lovely, became one of two fairy related books to get movie deals in the same summer (2009). Shortly after, talks with Miley Cyrus about starring in the film created a huge media frenzy, but since then it appears as if Disney's little starlit won't be part of the project after all. The adaptation is about a teen-age girl who has grown up as a human, but at the age of 15 learns she is actually a fairy sent to live among humans to protect the gate to Avalon. Wings is the first of five novels and the film is still in the development stage, with Katie Welch (The Secret Circle) penning the script alongside Marty Bowen (Twilight Saga: Twilight & Eclipse), Tish Cyrus (The Last Song; LoL), and Wyck Godfrey (all Twilight Saga films) as producers.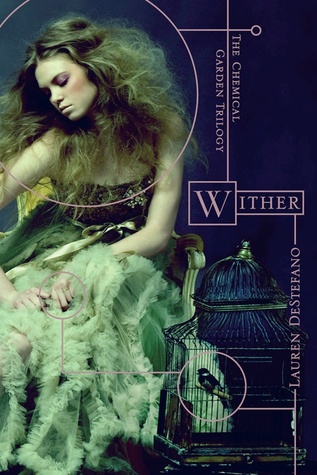 The Book: Wither
The Deets: Coming Soon!
The Book: Wonder
The Deets: Coming Soon!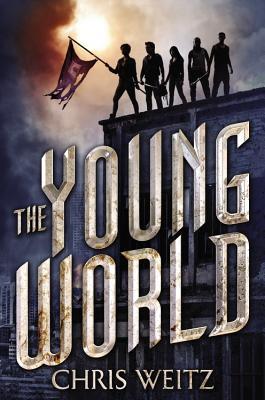 The Book: The Young World
The Deets: Coming Soon!
 **Tell us if you know of any we've missed**
Comments Please!!! Which of these adaptations are you most excited about and what books out there are you hoping to see on this list one day? We're eager to know your thoughts!
This article was originally posted May 16th, 2012, but has since been modified and updated many times.